Thorus evolved in our pursuit of the perfect chorus algorithm. Building on a state-of-the-art chorus model combined with advancements made in the development of Sparkverb and Falcon, Thorus can create exceptionally deep modulation with an amazingly clear and detailed sound. Combine that with an attractive and easy-to-use interface and you've got a very compelling candidate for your next high-quality, go-to modulator.
N-DEPTH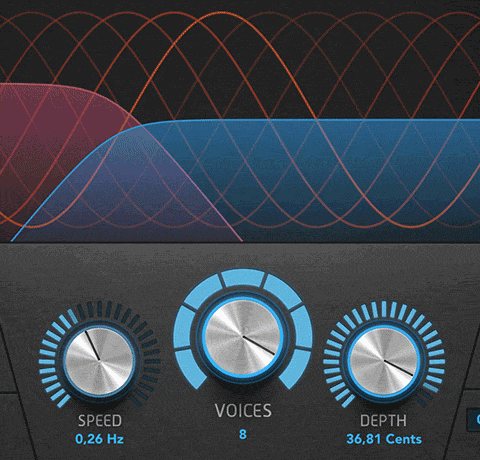 More Voices, More Choices
As opposed to a typical 2 or 4-voice chorus implementations Thorus is designed around a variable 8-voice architecture, allowing both subtle and extreme modulation with exceptional transparency throughout the entire parameter range. Use 2 voices for more pronounced modulation or crank it up to 8 to blur the lines for a thick and immersive effect.
Reflexive Refinement
In addition to providing dynamic voice control Thorus includes a number of filtering tools that can be used to further refine your sound. A simple click-drag in the visualizer allows you to tame or boost highs, filter lows to keep the bass tight or add a harmonic edge to your sonic profile to help it stand out in the mix.
Multi-Mode
Thorus provides two operational modes; 'Standard' provides a typical sound stage reflective of the input material, where 'Wide' results in an expanded stereo image that can be utilized to tremendous effect. Create immersive, mind-bending sounds and freely move through them with the Speed and Depth controls.
Creature Comforts
Thorus included presets provide starting points suitable for a wide range of material from synths and drums to acoustic instruments, guitar or vocals. An A/B preset comparison switch and effect mix control allow for no-risk experimenting and easily dialing in the perfect amount of sonic mojo on your tracks.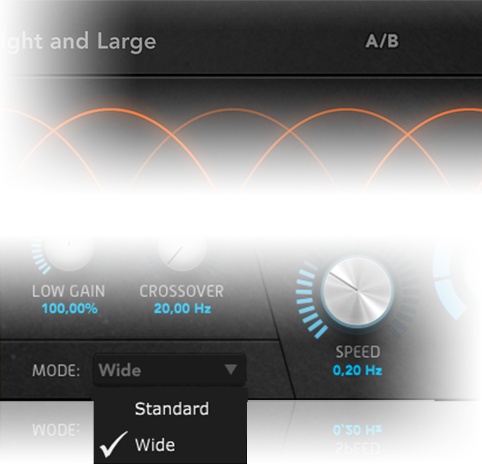 Evolution of a classic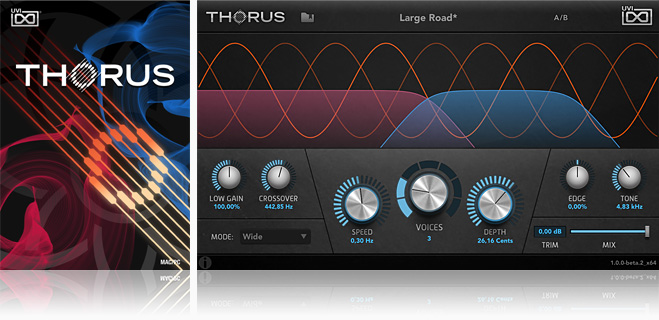 A classic effect with a long history, chorus modulation isn't often regarded as being particularly innovative however, with Thorus we've attempted to push that needle. The result is a versatile, easy-to-use and stunningly lush effect that offers a clarity and depth unlike any other.
SPECS
LICENSING
3 activations per license on any combination of machines or iLok dongles
SYSTEM REQUIREMENTS
400 MB of disk space (Mac Installer: 169 MB ; Windows32 Installer: 259 MB ; Windows64 Installer: 215 MB)
4 GB RAM
Supported Operating Systems:
– Mac OS X 10.9 Mavericks to macOS 10.15 Catalina (32 and 64-bit)
– Windows 8 to Windows 10 (32 and 64-bit)
iLok account (free, dongle not required)
Internet connection for the license activation
COMPATIBILITY
| | |
| --- | --- |
| Supported Formats: | Audio Unit, AAX, VST |