INSPIRATION

Iconic, renowned, and arguably one of the sweetest sounding and most powerful analog synthesizers, PX Memories takes a deep-dive into the Lintronics LAMM. Based on the last and most ambitious of its makes polyphonic synths before going bankrupt in 1987, its development seems to have been incomplete, with a reputation for unstable tuning and difficult system navigation, and a subsequent Plus model with only basic MIDI implementation.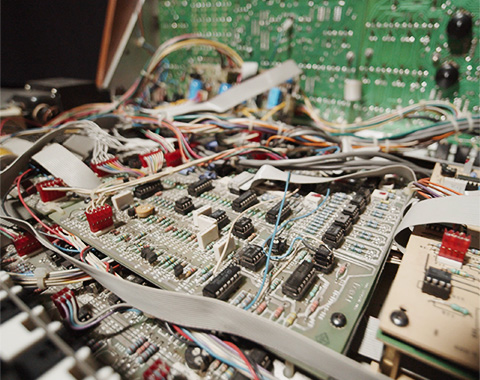 Taking this beast the final mile and making it the rock-solid road-worthy dream machine it was intended to be is Rudi Lindhard's Lintronics, a synthesizer repair and mod shop based in Germany, who developed this comprehensive system modification over 6 years. Those lucky enough to come by a LAMM will find the iconic six-voice sound to be stable, more easily editable, with improved IO, an enhanced stereo output, a world-class MIDI implementation making most all of the front panel controls transmit and be responsive to control change messages, and much more.
The ultimate version of an incredible and exceedingly rare instrument, we're both honored and excited to be able to present you with the iconic and inspirational sounds of the LAMM.
INSTRUMENT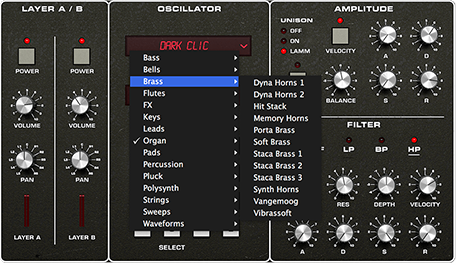 Starting with a pristine, fully-serviced LAMM, our sound design team created a huge range of custom sounds covering everything from classic to modern genres, creative arps, effects, modulating soundscapes and more, providing a huge range of inspirational sounds.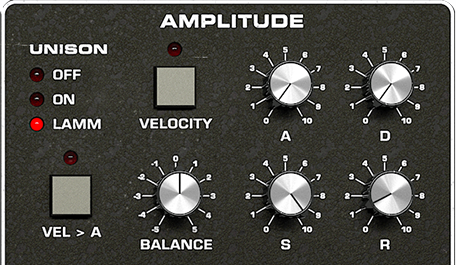 Every patch we designed for PX Memories was extensively multisampled in normal, factory unison, and the special LAMM stereo unison modes letting you seamlessly switch between real hardware samples, and subsequently allowing you to play unison modes polyphonically which is impossible on the hardware unit.
Another massive creative advantage of PX Memories is the ability to load two programs at once, with full expressive control over each. Each program in PX Memories functions as its own layer, essentially giving you another entire LAMM that can be layered, filtered, animated, and arpeggiated together (or discretely) to create truly massive analog sounds. As well, unison settings are per-program, so combined you can essentially have up to 36 authentic hardware analog voices sounding per note.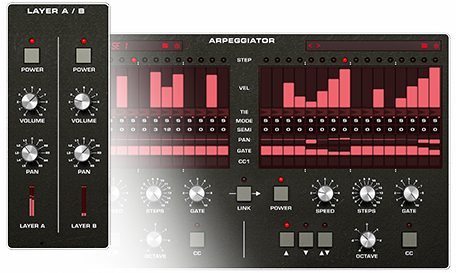 In the end we recorded over 38,980 samples, packing PX Memories with a whopping 353 presets made from 171 programs, and divided into 16 categories, including basics, animated arps, animated steps, bass, bells, brass, chords, FX, keys, leads, organ, pads, pluck, polysynth, strings and more. Every patch in PX Memories is fully-customizable allowing you to use them straight-away or as starting points for your own sound design.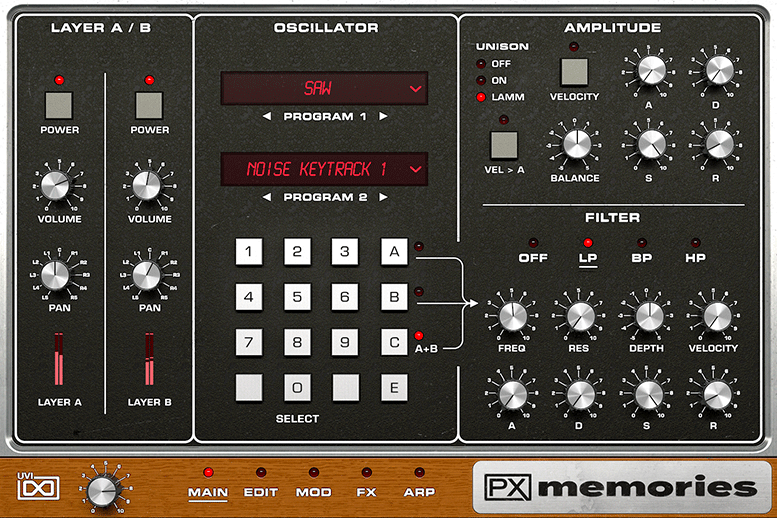 PX Memories presents you with a full suite of controls to tweak and augment its sound to fit your particular use, including per-program multimode filter, amp and filter envelopes, pitch and stereo controls, handy modwheel assignments, step and lfo modulators, versatile arpeggiators, and a master effect section with 3-band EQ, drive, Thorus, ensemble, Phasor, delay and Sparkverb.
The LAMM is a rare and iconic instrument with a timeless analog sound, inspiring, versatile, effortlessly delivering thundering bass, rich leads, and massive pads; perfect your analog dreams with PX Memories.
SPECS
WHAT YOU GET
| | |
| --- | --- |
| Size: | 30.85 GB (FLAC lossless encoding, was 53.58 GB in WAV) |
| Content: | 353 presets (divided into 16 categories, made from 171 programs), 38,988 samples |
| Sample Resolution: | 44.1 kHz. Recording at 88.2 kHz |
| License: | 3 activations per license on any combination of machines or iLok dongles |
SYSTEM REQUIREMENTS
Runs in UVI Workstation version 3.0.16+, and Falcon version 2.1.1+
iLok account (free, dongle not required)
Internet connection for the license activation
Supported Operating Systems:
– Mac OS X 10.9 Mavericks to macOS 10.15 Catalina (64-bit)
– Windows 8 to Windows 10 (64-bit)
30.9 GB of disk space
Hard Drive: 7,200 rpm recommended or Solid State Drive (SSD)
4GB RAM (8 GB+ highly recommended for large UVI Soundbanks)
COMPATIBILITY
| | |
| --- | --- |
| Supported Formats: | Audio Unit, AAX, VST, Standalone |