Kwaya is an unrivaled choir library offering authentic African voices and chants. With Aba Taano from Uganda, Eduardo Tarilonte found the perfect choir for this long and intensely prepared project.
Kwaya is an ideal choice for every producer wanting to use distinctive and expressive African chants and vocals in their works. Kwaya stands for incomparable inspiration paired with unbeatable versatility – no matter if you work on movie- or television-soundtracks, thematic documentaries, musical compositions, atmospherical ambient themes or tribal-dance-tracks.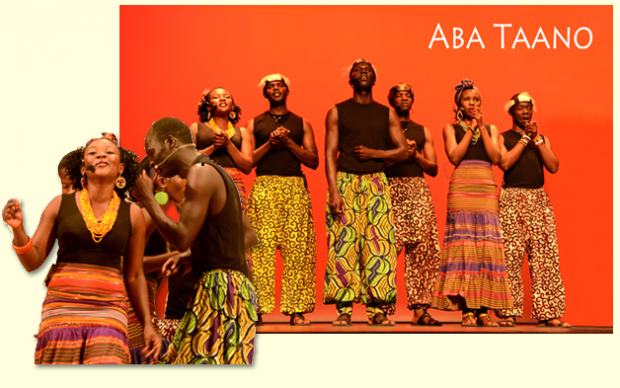 Kwaya allows you to create individual vocal and choir lines by arranging syllables in different pitches as well as voice effects with the typical sound of African vocalists.
The award-winning Aba Taano choir consists of four male and two female vocalists which were recorded separately for this library in Kontakt 5 Player format, allowing you to create individual vocal-ensembles to your specific needs. Being able to freely set the level and pan-positions for each voice, you are given full control over the sound of the choir, resulting in the highest possible versatility.
40 different syllables were recorded for each singer. You can switch between them in time via key-switches.  By using five "True Legato Vowels" (a, e, i, o, u), these syllables can be combined in a most natural way. In addition, there is an extra "mm" articulation that is unmistakably typical for East- and Central-African chants.
All syllables can be played as solo voices or within an ensemble. Here, you may chose between short and longer articulations for the syllables. For the short syllables in particular, the speed of each individual syllable can be fine-adjusted in the phrase arranger.
Although Kwaya uses more than 10,000 samples and 7 GB of data (lossless compressed to 5 GB), it is really straight-forward and easy to use. The library offers a set of 20 different phrases with eight syllables each. These can be changed using the keyswitches and edited in the phrase arranger. Here, you can chose between 40 different syllables, five vowels and the "mm" articulation. After selecting the syllables, you just need to choose between short and long articulations. There is full NKS support for Native Instruments' Komplete Kontrol controller-keyboards.
A special treat is the collection of over 700 vocal effects that can be added to the syllables of the choir.
Finally, Kwaya also offers a choice of soundscapes with atmospheres ranging from harmonic to sinister.
The recordings of Kwaya took place in the Spanish Eldana Studio, where Eduardo Tarilonte already worked on different instruments for Era II. This small studio offers wonderful acoustics and excellent technical equipment. The singers of Aba Taano were recorded with API preamps using a unique U47 microphone, which is perfect for voices and was carefully designed by Pablo Kahayan. Quality wise, this adds that certain something to the library.
Eduardo Tarilonte then carefully selected the best and most harmonically coherent tones out of the multitude of recordings. Because of the sensitive recording process and the excellence of the signal chain, the voices could almost be left unaltered to deliver most natural results. Thus giving you all options of post processing, to match the voices of Kwaya to your production.
Kwaya offers:
4 male solo voices
2 female solo voices
5 different true African style legatos (a, e, i, o, u)
"Mmmh articulation"
A powerful Phrase-Arranger with 20 phrases, 8 syllables each*
40 words can be combined with true legato playing while the corresponding vowel is automatically selected
more than 700 voice effects*.
16 soundscapes,
10.000+ samples (mono, 44kHz, 24 bit), Library Size 7 GB uncompressed and 4.5 GB compressed
Free Kontakt Player included (Version 5.5 or higher required)
* All syllables are fantasy. Just some of the poems and vocal fx are in Ugandan language