Not 1 but 3 iconic sampler-synths from the '80s plus a massive lo-fi drum machine, the original officially licensed sounds plus tons of new ones, all recorded from the vintage hardware, available as individual instruments or in a multi capable of huge stacked sounds and inspiring 4+1 part phrases, we are extremely excited to present you with our most ambitious library yet: Emulation II+!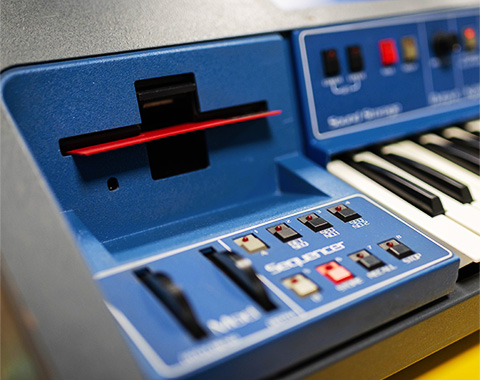 Explore the authentic hardware sounds of the Emulator, Emulator II and Emulator III, then dive into Drumulation+, an old-school drum machine packed with thousands of drum samples from the Drumulator, SP12, and EI, II, and III, with a creative sequencer, MIDI drag-and-drop, and more.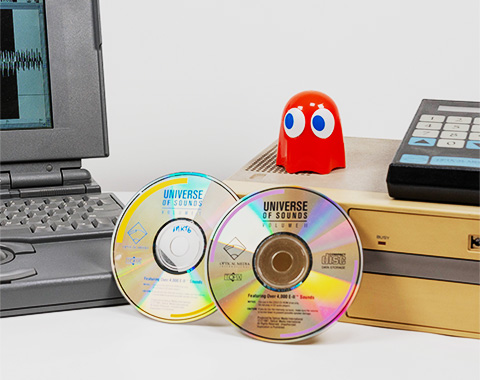 Whether you're a fan of '80s music or just love the lo-fi flavor of vintage samplers, Emulation II+ is a powerful, dynamic and massively playable instrument with heaps of inspiration for musicians, composers, producers and sound designers of all backgrounds.
A deep and jam-packed instrument capable of everything from 4-part stacked sounds to incredible vintage drums and inspiring song sketchpad with discrete 64-step arpeggiator/phrasers. With patterns, sounds, arps, and effects all completely customizable, and the authentic sound of vintage hardware, Emulation II+ is a powerful instrument and instant gratification machine ready to inspire for years to come.
SPECS
WHAT YOU GET
| | |
| --- | --- |
| Size: | 11.24 GB (FLAC lossless encoding, was 21.22 GB in WAV) |
| Content: | 1,306 Presets (210 Drumulation+, 256 Emulation I, 319 Emulation II, 245 Emulation III, 276 Multis) and 35,477 Samples |
| Sample Resolution: | 44.1 kHz. Recording at 88.2 kHz |
| License: | 3 activations per license on any combination of machines or iLok dongles |
SYSTEM REQUIREMENTS
Runs in UVI Workstation version 3.0.25+, and Falcon version 2.1.8+
iLok account (free, dongle not required)
Internet connection for the license activation
Supported Operating Systems:
– Mac OS X 10.9 Mavericks to macOS 10.15 Catalina (64-bit)
– Windows 8 to Windows 10 (64-bit)
12 GB of disk space
Hard Drive: 7,200 rpm recommended or Solid State Drive (SSD)
4GB RAM (8 GB+ highly recommended for large UVI Soundbanks)
COMPATIBILITY
| | |
| --- | --- |
| Supported Formats: | Audio Unit, AAX, VST, Standalone |