THE ULTIMATE KEYS COLLECTION
The most complete collection of keyboard instruments available
94 deeply-sampled instruments, from acoustic grands to reeds, analog and digital
Includes the exclusive Austrian Grand, a premier instrument
OVERVIEW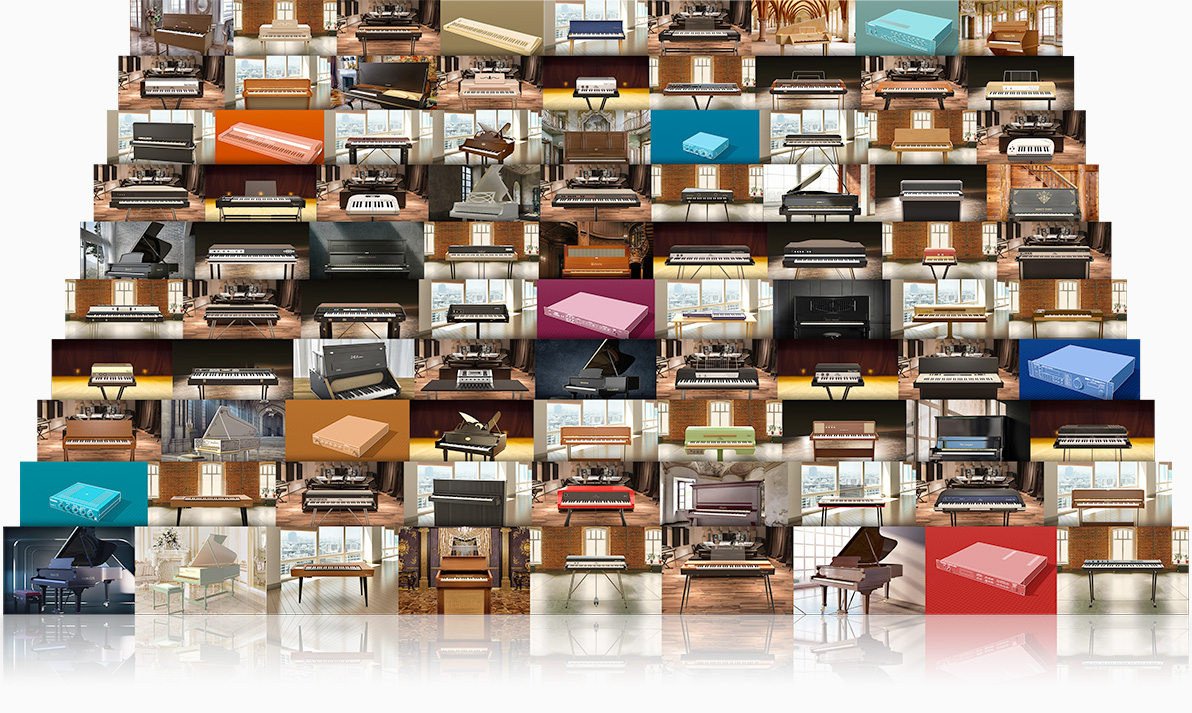 IN-DEPTH

A Massive Selection
From antique European treasures to honky-tonk pianos of the wild west, immaculate concert grands, time-worn uprights from the local pub, every flavor of tines, clavs, and reeds, analog keys from the '80s, and the first digital models of the '90s, it's a truly massive and comprehensive collection.

A Passion for Sample-based Instruments
Applying our 20+ years experience in the field you'll hear the difference right away, from the instruments themselves to rooms and acoustic treatment, microphones, hardware processors, cables and converters, all leveraged to produce the most natural sound and playability for each instrument on an individual basis. Followed by careful sample editing, years of instrument design, and code refinement, we've gone the distance to ensure Key Suite delivers a professional studio sound right from the start, with rock-solid stability you can count on.

Efficient Workflow and Professional Effects
Great recordings are only the beginning, every instrument in Key Suite Bundle Edition is delivered in a fast and flexible interface. Sculpt your sound in any way you need, from adjusting individual microphone levels (on multimic instruments) to a professional-grade effect rack with impulse response processor, multi-band EQ, digital delay, multimode modulation, and reverb. Dialing in the right sound is no more than a few clicks away.